ADDITION
Golda Och Academy STEM Lab
West Orange, NJ
Following the success of the construction of the lower school addition, the Golda Och Academy retained RBA Management to manage the construction of a STEM (Science, Technology, Engineering and Math) lab addition to the existing Upper School Campus. This 4500 sf, 3 story addition included a multipurpose room, STEM Lab, robotics center, 3-D printing room and renovated Art room. The entire addition was a gift from Dr Lynne B Harrison.
In order to minimize the impact on the school, RBA was given the challenge of completing the project during the summer break. Construction started on June 22, 2015 and a Temporary Certificate of Occupancy was issued on September 2, 2015- 1 day before the start of school. Students attended classes in the addition on September 3, 2015.
A Construction Manager Advisor system was used.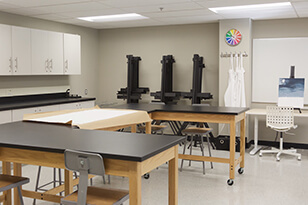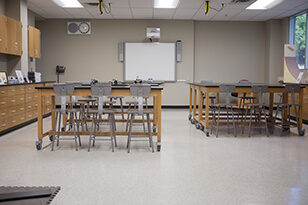 The organization you brought to the job was amazing. Rather than work in series, you had all the subcontractors working in parallel. It was usual to see carpenters on one level, plumbers on another, and electricians working on the sides of the rooms where no other trade was working at that minute.
You also brought the job in with an enviable safety record: not a single accident throughout the 9 weeks of the job!
You have both my thanks and my admiration.
— Dr Lynne B Harrison, PhD,
Benefactor