Other Commercial Services
Disaster Recovery
RBA has extensive experience in the emergency restoration of facilities after flood, fire, collapse or other disaster. In any disaster recovery operation there are 2 phases:
Emergency hazard mitigation:

It is important to have a fast, efficient response to emergencies to prevent injury and to ensure that no further damage is sustained to the facility. We are able to respond to emergencies within hours of receiving a call with more than 100 skilled construction tradesmen. Early and efficient mitigation of hazards assures that damage is kept to a minimum.

Facility reconstruction:

In the days after hazard mitigation, a fast track design-build program must be implemented to return your business to productivity as quickly as possible. We have access to numerous architects and engineers who have worked with us in the successful fast track implementation of facility reconstruction plans. In addition, our staff of construction tradesmen and partners have extensive experience in the implementation of fast-track and emergency projects.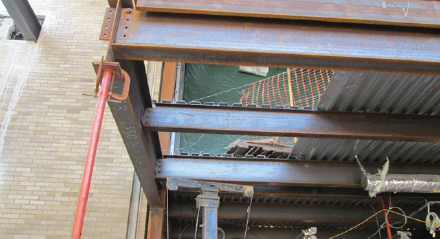 Surety Consulting
RBA Management has assisted construction surety firms as a construction consultant. We have experience assisting bonding companies with the following:
Evaluating pay claims
Evaluating terminations and preparing opinions on the propriety of the termination
Taking over and completing work in response to a performance bond claim
Evaluating bids
Preparing and evaluating delay and impact claims
Testifying in mediations, depositions and trials
We can bring our extensive construction knowledge and first-hand field experience to the aid of construction surety firms. We find creative solutions and excel at seeking cost saving opportunities which minimize the surety's exposure.